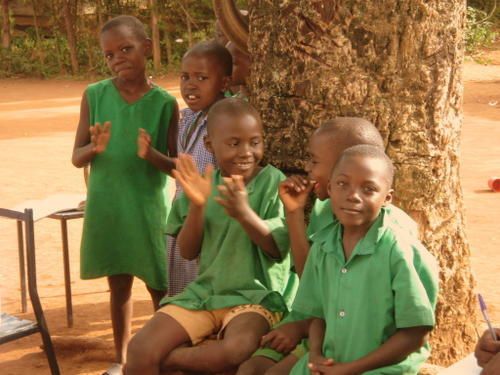 Child labour = exploitation + no education + physical and mental abuse + stress + no childhood = Future denied

"Well ok, some children are working instead of going to school, but what alternative do they have? And you're demonizing child labour because you're a Westerner, and your judgement is biased by your own perceptions, beliefs and culture. Who said that children shouldn't work? Who said that school is better than agriculture or mining? Why do you aid agencies and development people always want to make people think that child labour necessarily entails being exploited and enslaved?"

* * *

My name is Juma, I'm 8, I work in the mines, my throat hurts because of the dust, I am scared everyday of falling down and dying. My dream would be to become a pilot and to go to school. If I manage, I want to build a house for my parents.

My name is Mercy, I'm 13 years old. When I was 10, I had to leave my home to look for a job and cater for myself because my parents did not have enough money to feed all my siblings and myself. I worked 15 hours a day as a housemaid and never got paid a penny by the family I worked for. One day I fled because I could not cope with the repeated rapes by the father of the family anymore. An NGO welcomed me in their rehabilitation programmes and I am now doing a training to become a hairdresser. After they advised me to take the HIV test I found out I was HIV positive.

My name is Neema, I'm 12. I started to work as a prostitute one year ago, when my mother died of AIDS, a few months after my dad did. As the oldest in the family, I had to take care of my siblings; that's why I dropped out of school and entered commercial sex. What I find most difficult is that many men don't pay me, some beat me, and I feel dirty all the time. I might be HIV positive but I don't want to take the test.

Child labour is a crime: stop it now.

During my mission in Uganda, I worked extensively on the SCREAM initiative. I went in schools and rehabilitation centres for ex-child labourers and could see the great impact of this education tool. It does really empower children to become agents of social change in their communities, as well as to speak up against child abuses.
SCREAM against Child Labour initiative – Supporting Children's Rights through Education, Arts and the Media.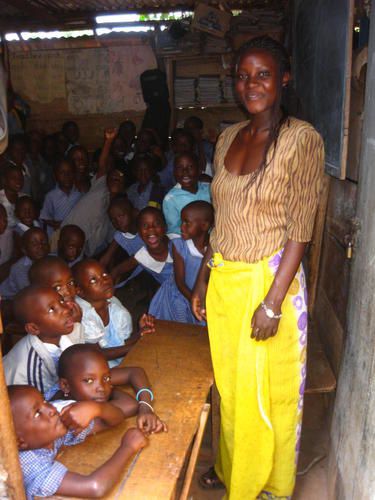 Teacher from the partner School Grace of Lord, Kampala, Uganda, where some of the children withdrawn from child labour by KIN are sent. Kids in Need (KIN) is one of the local NGOs cooperating with ILO/IPEC Uganda.


About the film: MGHP Good Hope is one of ILO/IPEC's implementing agencies in Tanzania contributing to withdrawing children from mining. As a local NGO, locally staffed, the communication with the community members and beneficiaries themselves is a real and productive exchange. They are part of the cultural and political landscape of Tanzania and not outsiders trying to bring change while ignoring the specific cultural features of the region. During my time at ILO/IPEC Tanzania, I worked with Mr. Mushi (interviewed in the video) and provided support for the proposal writing and project planning.