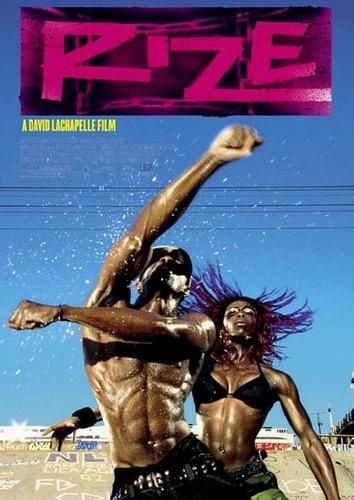 The best solutions always come from within.
Krump is not just a dance style, it is a state of mind.
Dance your anger, release your frustration, and be yourself!


Krump is similar in form and practice to African traditional weapon dances, and for this reason is considered by many krumpers (though not all are of African descent, nor do all of them feel any connection to Africa) to be symbolic of, or referential to their roots.

David LaChapelle's 2005 documentary Rize, is an intimate portrayal of the clown dancing subculture. He says of the movement: "[Krumping] is the alternative to the bling-bling, tie-in-with-a-designer corporate hip-hop thing." Krumpers do not agree with the glamourisation of ghetto life. Krumpers believe that dance can provide an alternative to the gang culture that pervades life in the ghettos. They send a message about the value of artistic expression to socially deprived communities worldwide.

By allowing the story of Krumping and Clowning to come from the mouths of those who live and breath it, [LaChapelle] brings to the fore the relationship between dance and society with startling clarity and inscribed on the body of the dancer. (www.londondance.com)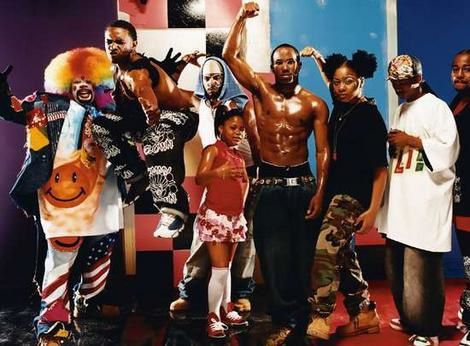 Rize is a documentary which follows an interview schedule of two related dancing sub-cultures of Los Angeles: clowning and krumping. The first series of interviews develop the idea of clowning, the second series the idea of krumping, the third section of the film depicts a dance battle between clowns and krumpers.

The Krump Kings
We realize that, when looking at urban culture, many tend to think about the ruff gangsta' image, lots of violence, profanity and guns. That is not what the Krump Kings represent. Violence and profanity do not represent our work. Talent, in its raw state, as is found on the streets everyday, is more entertaining, inspiring and fascinating than the stigmatic violent urban culture that has been portrayed over and over again. There can be struggle and battle without violence, there can be drama without guns and there can be comedy without putting anyone else down.

We have met incredible rappers who cannot write, we have met incredible singers and dancers whose work has changed the music and dance scene, but who never received any recognition. Krump Kings have supported and will continue to support these talented individuals. Our movement has one clear goal; to deliver the following message to the youth and the world:
1. Issues can be resolved through non-violence
2. Don't betray who you are just to be cool, stay true to your heart
3. Creative arts are non-prejudicial and non-racial. That is how life should be.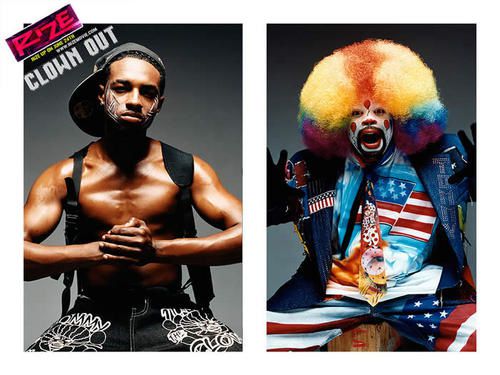 Tommy The Clown, an ex- convict, is the creator of the clowning movement. His objectives: create a network of positive role models for inner-city kids, no gangs, no drugs, encourage children and teenagers to do well in school, use dance as a catalyzer for violence and anger.