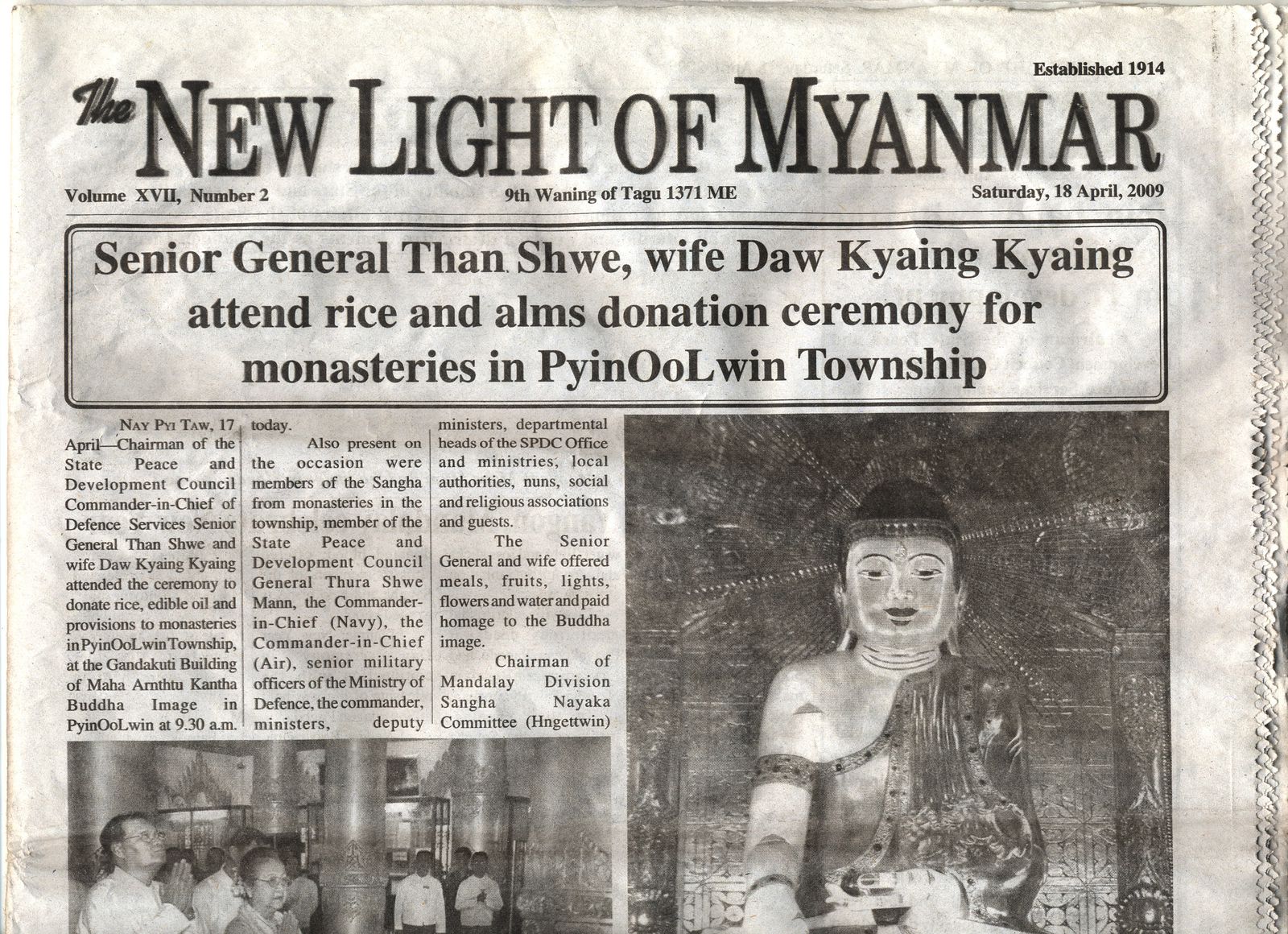 If you are in Burma, take a look at the propaganda newspapers, The New Light of Myanmar: it is very informative. In the front page, you will invariably read an article about the religious or economic accomplishments of Senior General Than Schwe. In the international section, you will learn about all the evil of the World, natural disasters with high death tolls in Asia and Latin America, drought, famine and war in Africa, economic crisis and soaring oil prices in Europe and the US, suicide bombings in the rest of the World (granted, this section is not so much different from other international press). And in the end, the only objective and most popular section: the sports section. In each issue, the 4 political, economic and social objectives, and the people's desire are reiterated (which can also be seen on enormous billboards in the streets):


* Oppose those relying on external elements, acting as stooges, holding negative views
* Oppose those trying to jeopardise stability of the State and progress of the nation
* Oppose foreign nations interfering in internal affairs of the State
* Crush all internal and external destructive elements as the common enemy


Each issue is available in English so that people like me, curious of politics in Burma, can be assured that the country is on a viable, just and promising path.