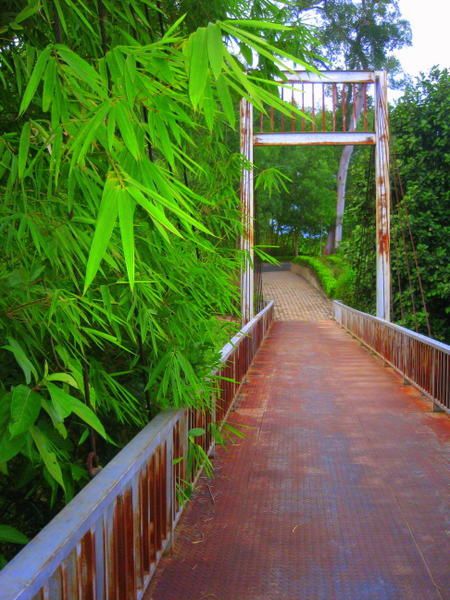 Last week I had a teambuilding workshop with my team. I must admit I wasn't so enthusiastic about it...I was kind of expecting weird games where you feel: "...do I really have to go around the circle acting like a dog to exteriorize my feelings?", yes, these kinds of activities I was more or less expecting. And actually, I had fun! Not because of the silly games (there were no silly games this time) but because I actually learned a lot about my coworkers, and I could practice my few sentences of Khmer. We even planned to go to the market together with Makara, one of my colleagues!


Kirirom is located halfway between Phnom Penh and Sihanoukville, on the coast. After more than two hours of minibus ride, we arrived to Kirirom national park, a very interesting place were everything is so artificial that it gives the feeling of being lost in a deserted theme park where mysterious things happened. Small wooden bungalows, empty gardens from Alice in Wonderland, temples hidden in the middle of nowhere, weird noises at night, a lake, sad monkeys in detention, ostriches in dirty cages...


When I entered the conference room where the workshop was held...I couldn't hide the disappointment on my face: no chairs, but cushions on the floor. It meant pins and needles in my feet, legs and bottom for three long days... One has to know that sitting with the feet facing another person is a rude attitude in the Cambodian culture. So, considering this cultural constraint, in a circle it is pretty difficult to sit in another position than the "yogi position" (crossed legs). And knowing that my flexibility is rather limited, I expected to be sitting uncomfortably for the whole workshop. But actually I think I'm getting more and more Asian: I did not suffer at all the sitting position!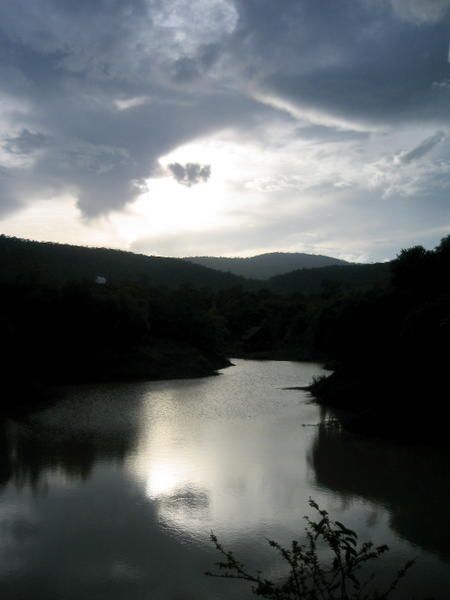 If you look very carefully (a bit closer!), you can see our bungalow, at the foot of the lake.