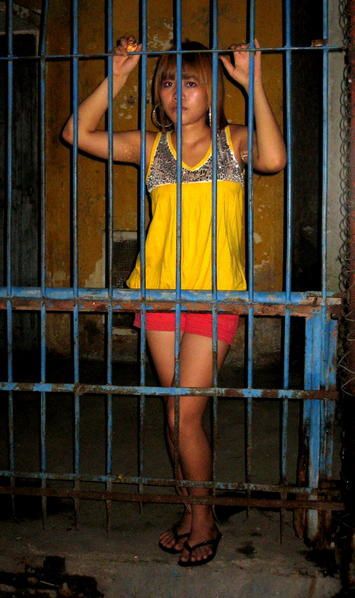 Brothel owners in
Cambodia
pay traffickers from $350 to $450 (€225 to €290) for each attractive virgin 16 years or younger. Non-virgins and those considered less beautiful are sold from $150 to $170 each (€96).
After being sold by the traffickers, the virgin is confined to the brothel or to a hotel room until the first client comes. And this very first client has a great privilege: having sex with a young virgin. Why? Not only because of her cute little body. But also because it has rejuvenating properties, cures AIDS, or at least considerably lowers the chances of catching it and other STIs. Advertised as a "special commodity", the customer will have to pay from $300 to $400 to enjoy his new toy for one entire week in a local hotel chosen by the owner.
But after this, like any second-hand product, the girl is considered "used goods" and her value drops dramatically to as little as $2 per sexual transaction.
She will have to use these meager sums to pay off her debt. Yes, her debt. Which amounts to expenses for food, clothing, medical costs and abortions. And since these costs typically never stop growing, it means she will remain prisoner until she becomes too old or too ill to attract customers.
* * *

For more information on trafficking in girls, read: Laura Bobak, "For Sale: The Innocence of Cambodia," Ottawa Sun, 24 October 1996