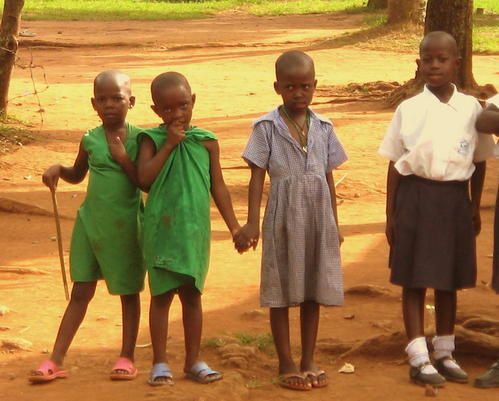 Well it's really annoying!!! Again the same story: the West's hegemony on other cultures! Why on earth would you want to interfere in other cultures and brush away traditions that have been followed for hundreds of years??? In most African cultures, excision is a cultural practice through which little girls become part of society. Why is that so difficult for you to understand and accept??
Woman genital mutilation (as I would rather call it) is a crime. Culture and traditions? I would rather say male insecurity and control over the "woman race". That's how it originated… Unfortunately one sad fact is that the ones cutting off the clitorises are women. But the ones fighting against excision are also women.
But why cut off the clitoris?
To preserve virginity: the sine qua non condition for marriage
To improve masculine sexual pleasure, since the mutilated vagina is smaller
To protect against female sexual desire, because it is bad and wrong, and without excision, it gets out of control
It is more aesthetic ("beauty lies in the eyes of the beholder", it's never been more right…)
Only without her clitoris can a woman be a woman
Clitoris could poison men, and babies during the delivery process
Clitoris is considered to be an imperfection of divine creation, a masculine residue that needs to be taken off the woman's body. In the same way male circumcision is meant to take the residual feminine part off men's bodies. According to some psychoanalysts, men feel threatened by what could have the shape of a phallus on women, which is why they insist on having the clitoris removed.
[All the information above is accurate. If you want to verify for yourself, feel free to do some research on the subject.]
When I was 7, my mother sent me to my grandma's to spend some holidays. I remember being so excited about going to the village. I loved to go there because I would play all day long with my cousins and cook with my aunts and grandma. As I was playing one of my aunts called me inside the house and brought me in the kitchen. She had a rusted razor in her hand. She made me sit on the ground and two of my other aunts were holding me tight so that I could not move. They held my legs wide open. I didn't know until then that my body could bear such a level of pain. I learnt later that they cut my clitoris (the little piece of flesh on top of the vagina) and stitched my fleshy tissues together. I fainted but as they took me in the main room I could still hear the screams of my younger cousin from the same kitchen… Since there were no antiseptics in the village, we relied on urine to cicatrise the wound. And it terribly hurt whenever I went to the toilets. My little cousin got a very bad infection and died a few weeks later.
When I got married my husband opened my sewed vagina with such brutality that I could not feel the lower part of my body anymore. When I delivered my children I suffered so much that I was too weak to breastfeed my baby. My sister has to put my son on my breast so that he could be fed.
I will never forget these holidays. A part of me was destroyed forever.
Il y a des pratiques que nos ancêtres eux-mêmes s'ils revenaient a la vie trouveraient caduques et dépassées.
There are some practices that our ancestors themselves would find obsolete if they could resuscitate.
TAMWA (Tanzania Media Women Association) created a documentary as part of the campaign to promote the role of the media and the community in eradicating the FGM ritual. I had contacts with TAMWA when I was working with the UN in Dar es Salaam. I had very enriching conversations with the staff of the NGO. They are doing a tremendous work. Have a look at the article!
This article is not about blasphemies.
It is about human rights.
It is about human dignity.
It is about individual integrity.
"Islam is very clear; no part of our bodies should be removed or changed. Only boys are supposed to be cut", explained Sheikh Mohamed Abdi from nearby Garissa, the largely Muslim capital of north eastern Kenya.