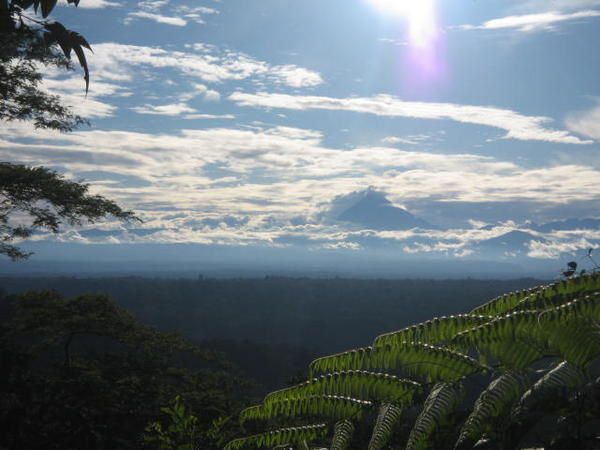 What an experience this was! From the beginning of my stay I wanted to go in Amazonia for you cannot possibly come as far as Ecuador and not see the jungle. But all the offers I encountered did not really appeal to me as they were organised tours clearly meant for tourists who wanted to see as much as possible in a short time. Not that I'm not interested in wildlife, but what I wanted to experience above all was the lifestyle in the jungle with local communities. Well, difficult to be in a community as an outsider and feel like part of them, but a friend from CENIT told me about a volunteering project in the Selva (Jungle), where you can live in a Shuar community and contribute to its life by working with them (the project is called Fundecoipa). You get the chance to learn about their culture and habits, but also about their environment. I was so enthusiastic about the idea and decided to give it a shot. Unfortunately I could not go longer than one week because that's the only time off I had.

I took the bus to Tena and launched myself in this adventurous trip. When we left from the Terminal Terrestre of Quito, the bus was almost empty and I figured I could use both seats and take a nice nap. But it got over packed so quickly that I didn't even have time to fall asleep and whenever I thought there was no more space to take a single passenger, they made us squeeze even more to free some additional space. A smaller bus took me to the Bosque Protector, where I could already enjoy the beautiful views, with the huge rain forest, the rivers, the colourful skies…the bus ride was really tiresome as the road was made of mud and stones and thus full of potholes. I spent some time with a baby on my lap and a big bag of corn between my legs.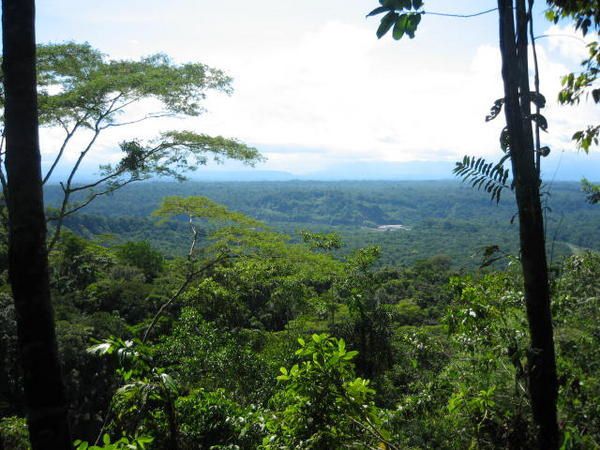 The village was located along the road and consisted of one extended family: the parents, their 11 children, and some of the spouses, with their children. No more than 6 wooden houses were scattered along the road. Six volunteers were already there when I came. The village was basic and small but with access to electricity and running water. I was so curious and eager to learn more about the people and life there. The volunteers were having a party on my first day of arrival on a hilltop with a marvellous view. We made a big fire, and ate bread sticks, a big salad and grilled bananas with melted chocolate in front of the most beautiful sunset I've seen in Ecuador, behind a massive volcano in the middle of the forest…stunning.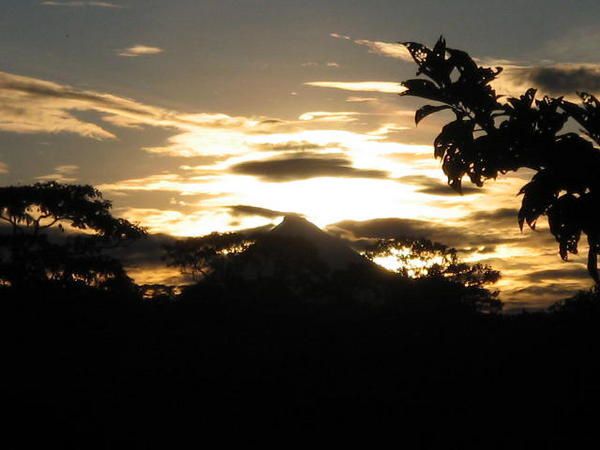 One thing, which I was not quite happy about: I was supposed to stay with a family but instead I was sent in an empty house with another volunteer from New Zealand, Geeta (lovely lady by the way). Since she had to travel to some other place I was left alone in this remote house for the rest of my stay. The next day I was introduced to the person that manages the team of volunteers and plans the works. The whole team worked in a field to clear a path for the whole afternoon, without the other villagers. I had a horrible day…in the morning I swallowed a big sip of petrol and it literally burnt my throat. The thing is that nobody knew what this liquid was and I got so scared it could be deadly. I was choking so hard I could hardly breathe…I was picturing my corpse being repatriated back to France. Well. After a while I got a bit better but my day was kind of spoilt by that incident.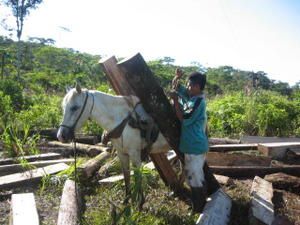 After this day, where I felt more in a forced labour camp for gringos than in a community project, I asked to do some works with members of the community. I spent the following day with one of the sons, Marco, helping him to bring timber from a hilltop to the village with his horse. I really enjoyed that day; that was really nice to talk about many different things with him. The next day I gave an English class in the community school to children aged 6 to 12. I was really chocked to see that out of 3 hours of teaching per day, 2 are dedicated to English. I couldn't really understand the fact that such an important place is given to English, when the children can't even speak Spanish or Shuar properly. How can you teach the numbers in English to children that can hardly count?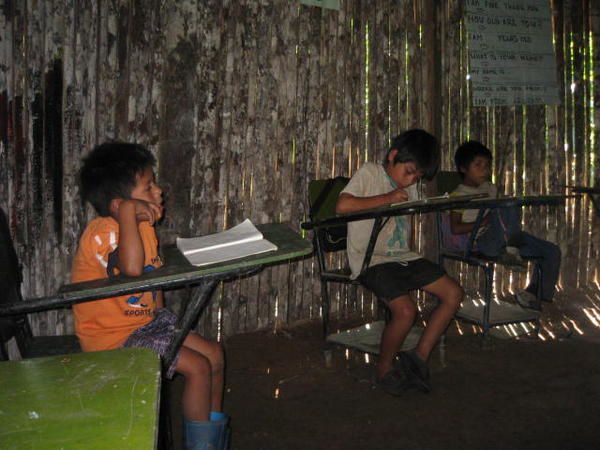 The project in Arutam is all about protection and conservation, so why not apply this to the language and the culture?? How can the Shuar community continue to exist if its children do not know how to speak Shuar? Instead of teaching them English intensively, wouldn't it be more beneficial and enriching for them to know more about the fauna and flora, about agriculture, about the history of the Shuar/ Ecuador/ Quichua, etc? I was very confused about the whole education approach in Arutam. I had a long conversation with Domingo, the teacher, asking him why English was given priority over everything, and surprisingly, he told me he totally agreed with me on that point. Since the curriculum was chosen by the head of the village, he would have a discussion with him.
The next day, I spent a girly day with Melida and her baby. She taught me how to make jewellery with seeds from the jungle, brought me with her in her vegetable plot, and we ate a fruit salad (from the harvest!) over talks about life in Europe and life in Ecuador. Nice afternoon!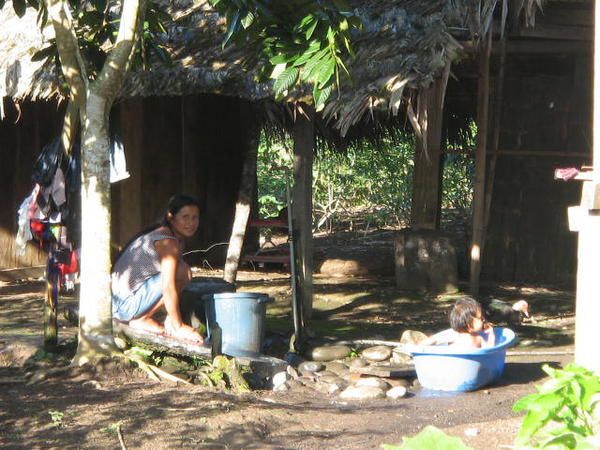 Everyday I had breakfast, lunch and dinner with the main family of the village. I was a bit disappointed to see that a clear line was drawn between the volunteers and the family. The latter would eat at the table with some of the men of the village (a sign of respect and privilege), but the women and children would eat around the fire. Since I'm a woman I would have been happy to eat with the other women as a sign of full integration. The food mainly consisted of cassava and green bananas (plantains), most of the time boiled, and sometimes fried. Meat, fish and poultry were not part of the daily diet. I must admit that I ate better food before…I found it very hard to establish a contact with the group, and often felt out of place and not really welcome. It might be wrong of me to think this but that's how I felt. I guess cultural differences and the fact that indigenous communities have long remained among themselves made the communication challenging. It was very interesting to experience life in the Shuar community and I really enjoyed my stay there. My way back was such a pain…I missed 3 buses in a row, had to wait for hours by myself on deserted roads, ran in a tropical rain after one of them and finally got to Quito, where the weather was nice and sunny for a change!